Include a self-addressed stamped postcard for acknowledging receipt of application.
Faxed applications will not be accepted. However, review of your application will be expedited if you also submit an electronic version of your proposal, via email to (kjc10750@bellsouth.net).


A response will be issued after review by the CHF Grants Committee, in the form of:
1 A request for further information;
2 A letter stating that the matter is being considered by the Board of Directors and that further notice is forthcoming; or
3 A letter stating that the Foundation is unable to offer support at this time.
Your interest in the Cavalier King Charles Spaniel is greatly appreciated.
Kevin Cline, M.D,
President, 
Cavalier King CharlesSpaniel,USAHealthFoundation
1315 Forest Creek Drive
Shreveport, LA 71115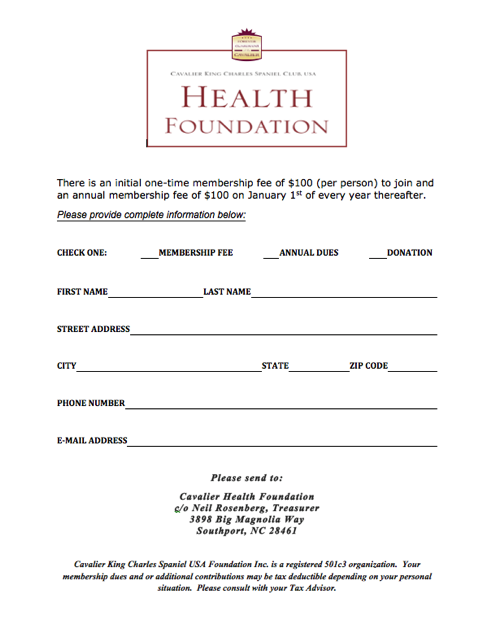 Click on form to download the document
MEMBERSHIP & DONATION FORM